Betty Boop
Black Knowledge
aesthetic hoodie
Baby Esther Jones
Betty Boop
black betty boop
Black Betty Boop History
black girl magic
black history
black history month
black owned clothing
custom hoodie
cute hoodie
Esther Lee Jones
full zip hoodie
graphic hoodie
trendy hoodie
zip up hoodie
Who is Betty Boop? Created in august 9th 1930 Betty Boop was a cartoon character originally played by a black woman by the name of Esther Jones. Esther was a child singer and dancer who inspired the creators Max Fleicher and Grimm Natwick to make the cartoon character Betty boop. Unfortunately, Baby Esther went unnoticed not receiving any credit for her royalties.
Born in 1919 in Chicago Illinois Esther was a natural performer who hit the stage at the early age of 4. Esther's funny faces and her famous catch phrase Boop Boop-a-Boop had all of New York in a chokehold and after a while her performances landed her a spot in the Big Apple and was performing regularly. In 1924 Lou Bolton stepped in and became little Esther's manager, Bolton helped increase Esther's profile and bookings. By the age of 7 she started going by the name of Baby Esther and started preforming at the everglade's night club in New York city.
In the 1920s it was quite common for white actors to steal acts from other black actors without giving any credit or compensation. Black singers from the past, like Esther Jones, were not as fortunate in their ability to mobilize supporters for their cause using the power of social media. Helen Kane was the white  woman who took Esther Jones act and even became more popular than Jones In fact, Kane's style was so closely imitated by Betty Boop when it first appeared in the 1930s., Just two years after the cartoon vixen made her big-screen debut, Kane felt betrayed by the "Boop, Boop-A-Doop" and proceeded to sue Max Fleischer, Betty Boop's creator, for $250,000. Kane did this without a hint of irony or self-awareness.
No Justice for Baby Esther
After the famed Betty Boop trial, not much is known about Esther Jones's life or death. The jazz vocalist Little Esther Phillips is most frequently confused with "Baby Esther," who appeared in numerous images mistakenly identified as her. According to Harlem World, Baby Esther passed away in 1984 because of drug overdose-related issues including the liver and kidneys. Essence, however, reports that Jones is thought to have passed away soon after the Kane vs. Fleischer trial was over. Whatever the actual circumstances surrounding Jones' later life and demise, the fact that her narrative is still so little known in 2022 is a tribute to how completely "hidden" she is as a historical person. Despite being the inspiration for one of the most popular cartoons of the 20th and 21st centuries and being the first Betty Boop, Jones' actual life is little more than a mystery, and neither she nor her family ever received any compensation for their services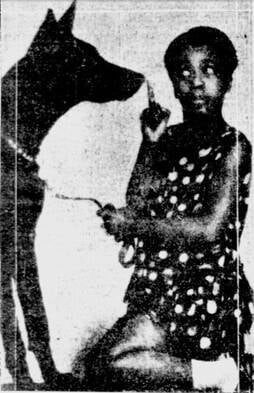 Identity Thief Helen Kane